Marie Madeleine.net est une initiative de l'association Lights in the Dark et du sanctuaire de La Sainte Baume (Var).

Lights in the Dark cherche à diffuser l'espérance et la culture chrétienne à travers les médias et Internet. Si vous aimez cette initiative, vous pouvez nous aider par un don :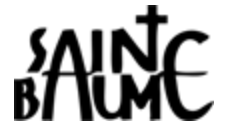 La Sainte–Baume est un sanctuaire catholique en l'honneur de sainte Marie-Madeleine, haut-lieu de pèlerinage de la Provence chrétienne, animé par les frères Dominicains (ordre des Prêcheurs).
Ces deux entités se situent dans le diocèse catholique de Fréjus-Toulon.
Pour aller plus loin :